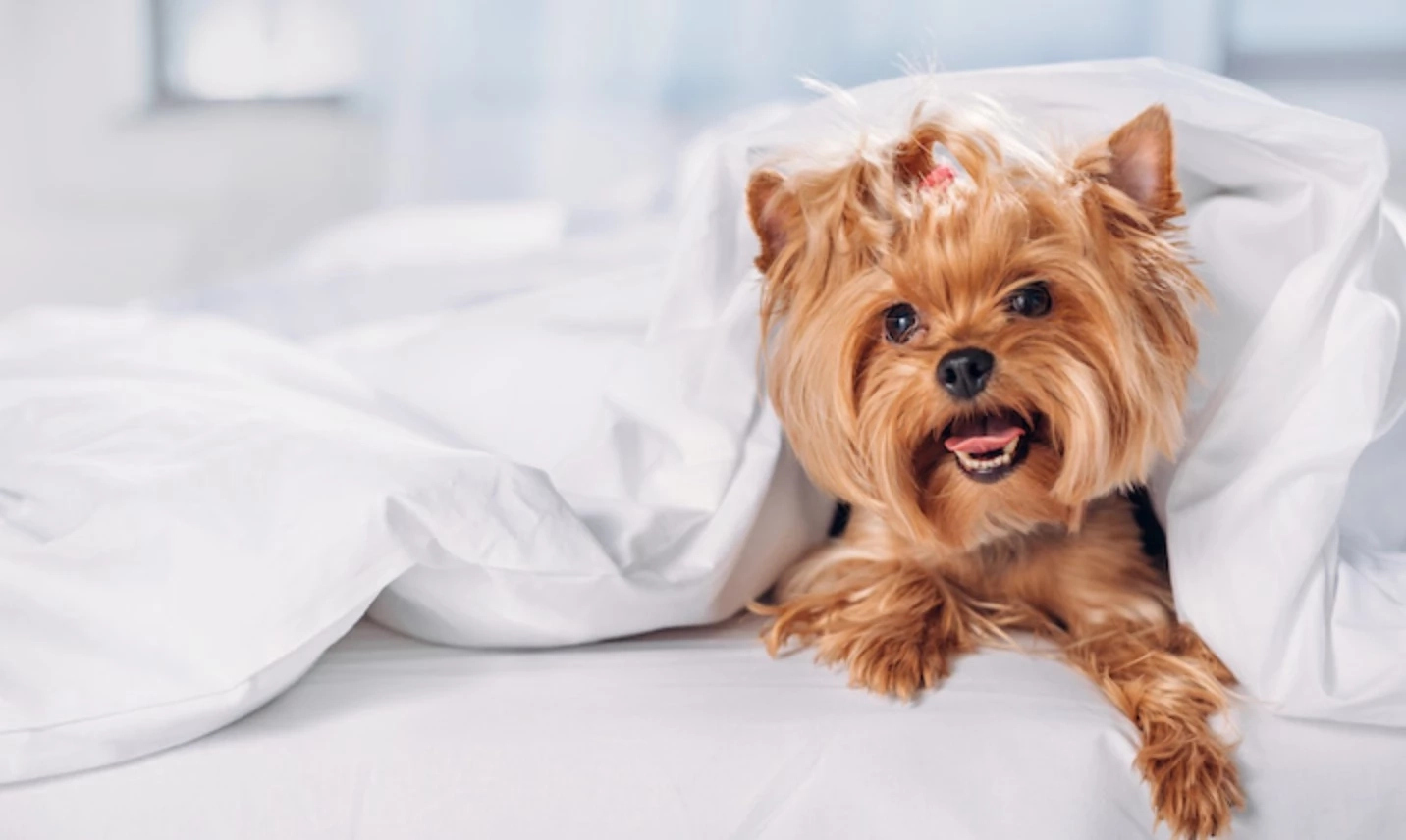 Traveling with your pet?
Then you might want to check this list of pet-friendly hotels in the United States that you can check in.
Not all hotels will let you in with your pets.
To this end, it is necessary that these pet friendly hotels near me.
Hopefully, they will be also closer to you if you are residing in the United States.
If you live outside the United States, you can also share some of some pet friendly hotels in the country that you are currently in.
This will also help people who are going on vacation outside the USA.
It's really an emotional moment for some pet owners to leave them behind while going on a vacation.
Interestingly, many hotels are not just pet-friendly; a lot of them are almost laying down the red carpet for our four-legged friends.
According to a 2016 poll by the American Hotel & Lodging Association, about 75% of luxury, mid-scale, and budget hotels now accept pets.
You'll find some advice below on how to make sure your dog, cat, or other pets are accepted wherever you are traveling to.
A checklist of what to travel with if you are going with your pet
When you find a pet friendly hotel and you are now set to go on the trip, there is a checklist that you must fulfill.
The following items should be included in your dog's bags:
— A comfortable blanket to sleep on that has some of the familiar smell of home.
As many pets enjoy familiar fragrances, doing this will make them feel at ease and relaxed.
— Food and water to maintain regular bowel, as well as collapsible travel bowls.
If you serve them meals with plates they are not familiar with they will likely show you some attitude.
— Even if your pet is addicted to being carried everywhere.
When you're traveling, especially when you're going to carry your luggage, training your dog to walk on a leash will be helpful.
— A preferred chew toy or object to help pass the time on lengthy auto or aircraft travels and reduce travel stress.
— Poop bags for when nature calls.
— A pet carrier that has been approved by the airline and, most importantly, one that your dog has already slept in.
Make it interesting and enjoyable for them to enter their carrier.
Allowing them to sleep in their carrier will make the journey much simpler for both you and your pet.
Where to find pet-friendly hotels
Red Roof: Every Red Roof location accepts dogs, and most of them allow one dog or cat per guestroom to stay for free.
On the agreement of the management, you can bring in more pets.
The pet weight restriction for Red Roof Inn and Red Roof PLUS+ locations is 80 pounds.
The weight restriction for pets is 40 pounds at The Red Collection locations.
Motel 6: Pets are allowed at every Motel 6 location. A pet charge and weight restrictions are not applicable at Motel 6. 2 pets are allowed in each room at Motel 6.
Best Western: Dogs are welcome at more than 1,600 Best Western hotels in the US, Canada, and the Caribbean.
Locations that welcome pets allow up to two dogs per room, each of which may weigh no more than 80 pounds.
For each room with a pet, some places charge $30 per day (up to $150 per week).
You are required to deposit a refundable fee of 150 bucks should in case things gets out of hand.
Choice Hotels: The Comfort Inn, Comfort Suites, Sleep Inn, Quality Inn, Clarion, MainStay Suites, Suburban, EconoLodge, and Rodeway Inn chains all welcome pets.
There are more than 2,500 Choice Hotels worldwide.
In some of the most "dog-friendly" towns in the state, Choice boasts a variety of pet-friendly hotels.
— Choice Hotels: Pets are welcome at more than 2,500 Choice Hotels, including Comfort Inn, Comfort Suites, Sleep Inn, Quality Inn, Clarion, MainStay Suites, Suburban, EconoLodge, and Rodeway Inn. In some of the most "pet-friendly" towns in the country, Choice boasts a variety of pet-friendly hotels.
— DoubleTree by Hilton: There is a maximum non-refundable cost of $75 per room and dogs are permitted at more than 120 DoubleTree facilities.
The hotel operator advises contacting in advance to confirm that a pet-friendly room is available.
— Extended Stay America: Dogs are allowed at all of their hotels.
Pets are welcome, however, their height and length cannot exceed 36 inches (larger pets need the property manager's approval).
Two pets are permitted per suite with a non-refundable cleaning cost of $25 (+ tax) each day, per pet (up to a maximum of $150 + tax per pet), payable the first night of your stay and paid upon check-in.
For the first five days of each coming month, there is a $10 non-refundable cost (+ tax), up to a maximum of $50 + tax every month, per pet.
Additional pets must receive permission from the hotel manager.
— Four Seasons: Many of their properties allow pets without charging an additional fee.
For instance, the Four Seasons Los Angeles at Beverly Hills offers elegant pet beds, bowls of Evian water, and pet goodies as in-room services.
These services are likewise free of charge at The Four Seasons Chicago, but only for small dogs and cats under 30 pounds.
In addition to a special menu for dogs, several properties' concierges charge extra for services like dog walking and grooming.
By getting in touch with each hotel directly, you may learn whether they accept pets and what services they offer.
— Hampton Inn: The majority of Hampton Inn locations accept pets.
Each hotel will determine the number of dogs, the size of the pets, and the fees.
Even if pets are not permitted at a certain hotel, service animals are usually accepted.
Despite the fact that many rooms in various facilities are pet-friendly, pets cannot be left unattended in them.
Additionally, hotels are permitted to charge guests for any damage an animal committed while on the premises (this charge is just for damage; it is not a "pet fee").
— Home2Suites by Hilton: This chain of Hilton hotels allows two pets per room with a maximum weight restriction that varies by property.
For details on pet fees and size restrictions, visit the website of your specific hotel.
When in the hotel's public areas, dogs must be controlled by a leash or carried in a carrier.
Pets of all shapes and sizes are welcome to stay in the rooms at
— Kimpton boutique hotels:  They offer pet services like food, water dishes, carpets, and loaner plush pet beds in your guest room, in addition to a hassle-free check-in.
Additionally, a Director of Pet Relations may be present to welcome you and assist you with all your pet's requirements.
— Marriott: Through a number of its hotel brands, Marriott provides more than 1,500 dog-friendly locations nationwide (Autograph Collection, Renaissance Hotels, TownePlace Suites, SpringHill Suites, Delta Hotels and Resorts, Gaylord Hotels, Courtyard, Fairfield Inn & Suites, Residence Inn, etc).
There are several services available to pet owners at each hotel that accepts pets.
— The Peninsula Hotels: Dogs are welcome at a number of Peninsula hotels.
Some properties charge $35–$75 per pet and allow a maximum of two pets.
Some lodging establishments will also offer a plush dog bed as well as food and water dishes.
When making a reservation, be sure to inquire about the specific hotel's policies as each one has its own.
— The Ritz-Carlton: Many Ritz-Carlton properties allow dogs, however, there are different size restrictions, costs, and services.
Pets must always be on a leash or carried in the resort's public areas; they are not allowed in the restaurant, fitness center, bars, spa, pool areas, or Club Level Lounge.
In addition to a $50 nightly dog boarding fee, there is a $125 non-refundable dog cleaning fee for each stay.
Dogs must weigh no more than 40 pounds, be held in arms, or be leashed at all times.
— Staypineapple: All Staypineapple accommodations allow dogs and include goodies like a treat tin, water bowl, walk-friendly waste bags, and a dog bed that visitors may enjoy while they are there.
As long as they don't disturb the other guests by barking or wailing, dogs are allowed to stay in the room while their owners are out exploring; otherwise, additional fees may be demanded.
There are 165 dog-friendly Westin locations, although specifics, including weight limits and whether a nightly fee is applied, may vary from property to property.
Owners must sign a release of liability upon check-in or they will be responsible for any extra cleaning or damage.
In conclusion, all hotel information is accurate as of December 2023.
When making travel arrangements, please reach always remember to reach out to these hotels since pet-friendly hotels might not always be available.