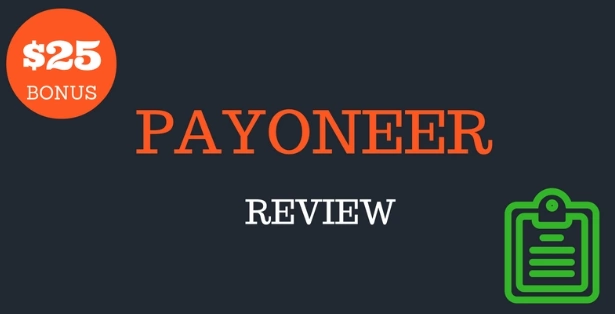 Payoneer is a conventional phrase among freelancers.
What if you are an intending freelancer who does not know how to get paid for the services you've provided online.
When you ask one or two freelancers about how you will get paid, they must give you an option to sign up on Payoneer.
Now before considering the advice of signing up, you may want to know what people are already saying about Payoneer.
This is why I'm writing this Payoneer review page just for you.
This review is based on mostly personal experience and what other Payoneer users have also shared in most freelancing communities.
According to Payoneer, the system was built for making global payments easy and faster.
That's the mission of the platform.
Payoneer is more like a bank, though to you it may seem like a virtual bank.
But all the things you experience on your local bank account, you are likely to experience on Payoneer, too.
I started using Payoneer in 2014 and ever since then, I have not had any issues with them.
I just told you I have stayed with them for the past years.
They receive your money freelance/online store and deposit it into your Payoneer account.
You can also withdraw the fund to your local bank account.
In my own experience, I've never had any issues with them.
That does not mean that they do not have a downside.
I would not say "these guys are great guys" type of review.
You will get to find out the Pros and cons of Payoneer.
Pros of Payoneer account
Present in over 190 countries over the world
Option to request payment from customers/clients using a custom invoice.
Customer support
Payment for services within Payoner customers for free
Cons of Payoneer account
High fees for certain transactions
Card withdrawal fee is high
Fear of getting your Payoneer fund trap because of one or two policy violation
You must also note that Payoneer is aimed at digital marketers, product/service marketplaces, freelancers, professionals, and other businesses.
There is also an option for you to convert currencies within the popular currencies around the world.
This feature will be very useful if you have clients who are paying for your product or service in other currencies.
Payoneer may not be the right choice for everyone because what we wish for varies.
Where Payoneer could be the best choice:
Small businesses — For a small business that needs to get paid and process other international transaction, Payoneer is ideal
Freelancers or service providers — If you have unpaid funds on marketplaces such as Fiverr, Upwork, PeoplePerHour for the service you've rendered, then Payoneer can help you get your payouts within the shortest possible time.
Online sellers — e-commerce platforms such as Shopify can send your Payouts using Payoneer. If you have accrued earnings, by simply signing up on Payoneer, you will get your funds.
Payoneer doesn't work if:
— You are looking for a platform to process personal payments to friends and family.
If that is what you want, the Payoneer is not for you.
Payoneer is all about business and that is the type of transactions they accept.
— Payoneer does not handle large transactions.
There is a limit to how much you can send or receive.
For payment requests initiated by another Payoneer customer, a limit of 15k USD or its equivalent is placed.
There is also a 100k monthly limit.
So if you are looking to handle larger transactions, then you may have to try other providers because they will not let you go beyond the limit.
This post gives you a summary of Payoneer and what to expect from them.
Make sure that you leave them with your valid means of identification so that you are not limited to the type of transaction you can execute on the platform.
You can also share your personal honest review about Payoneer in the comment section by way of contributing to this post.