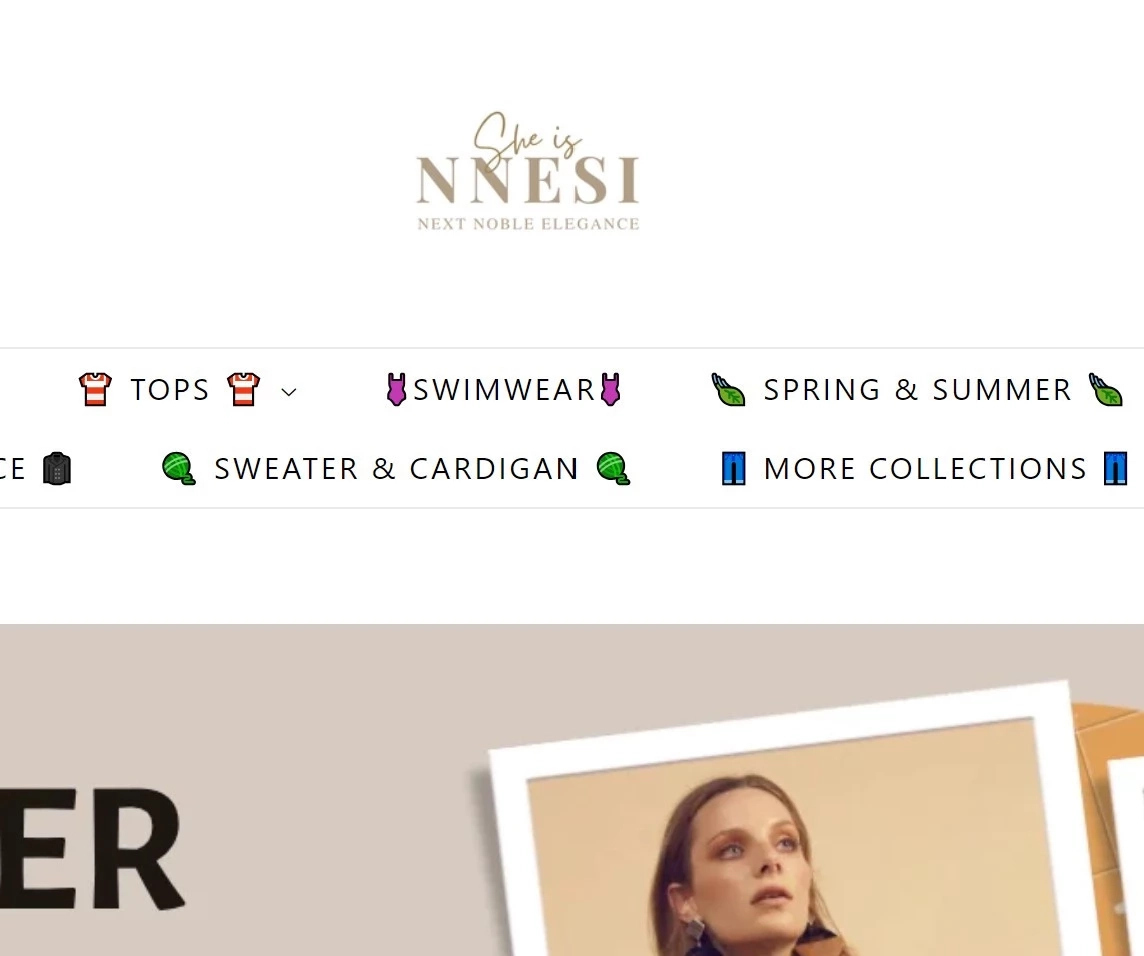 Is Nnesi a legitimate site for someone to buy from?
This and many more related questions will be answered on this page.
After reading through this page, you will get to find out everything about Nnesi as well as where their clothes are made which happens to be one of the questions I've been asked about Nnesi.
It is important that you read this before proceeding to shopping on Nnesi.
One of the main reasons why people search everywhere to find information about Nnesi is that it's not been long since it was launched.
And people want to know if they are not one of those scam sites out there.
Is Nnesi a scam site?
You will find out as you read on.
First off!
What is Nnesi all about?
You might want to rephrase that just to inquire and know who they are.
In simple and clear terms, Nnesi is a clothing brand that operates as a female online boutique.
They deal in casual women's clothing that's on-trend.
Where is Nnesi clothing made?
At the time of updating this post, the location from which Nnesi makes their clothes was not confirmed.
However, their address indicates that they are located in the United Kingdom.
Nnesi reviews and complaints
Checking through the complaints of other users who have completed a purchase before will help you make an informed decision to decide whether this Nnesi is a scam or legit.
Recently I read a complaint a user shared online about how she got a product below the standard she expected.
She said he ordered 2 dresses and the material that was used for the dress was not exactly as they advertised.
The actual product that was ordered was a maxi floaty dress.
But when it arrived, it looked like nightwear.
That was not even the problem.
When the product arrived, there was no documentation coming with it.
Possibly with information about how the goods can be returned if not satisfied.
According to her, she contacted them and requested their address so the goods could be sent back to them, but when they responded, they offered a $15 refund.
The offer was turned down and rather requested a full refund as labeled on the product in their online store.
After a long conversation, they sent that address in UAE which was traced to a hotel.
Nnesi reviews on Trustpilot
Nnesi has accumulated over 1k customer reviews but not many of them are positive reviews.
It has an average review of 3.7 as of when I updated this post last.
You can also visit Nnesi TrustPilot page to find out what people are saying about Nnesi in real-time.